Dirk Bogaerts is the new business manager of ENMO Sound & Vibration Technology from Vosselaar (near Turnhout). He is succeeding Bart Dockx who founded the company 20 years ago.
ENMO specialises in total solutions in the field of sound and vibration technology. "We deliver and maintain measuring equipment used for several applications by governments, universities, companies, consultancy firms and airports. From determining noise nuisance in conformity with the legislation up to measuring mechanical vibrations that have an impact on the durability of a machine or even on the human body. Consultants are able to map the acoustic properties of a building using our measuring devices. Car manufacturers use our equipment to make their vehicles quieter or just the other way around: when investigating a suitable sound for electric vehicles, the equipment and software of ENMO is used to measure and to calculate this sound."
Bart Dockx founded the company in 1997 after taking over the activities from his former employer: Brüel & Kjaer Belgium. The company quickly expanded from a one-man company into a healthy SME with approximately fifteen employees. Dirk Bogaerts joined the business in 2000 as Sales Manager and he became co-partner in 2003.
ENMO grew steadily. In 2002, ENMO Services BV was established and in 2006, ENMO Nederland BV.  The firm relocated to a new building in Vosselaar. The company took over the activities from Brüel & Kjaer Netherlands in 2011 and expanded even further.
Dirk Bogaerts has been responsible for the daily management of the company as Managing Director since July 2015. Bart Dockx continued to be the business manager and was responsible for Finances & Quality. Bogaerts is the business manager as of June 2017 as well as the main shareholder.
"Our turnover increases annually thanks to the confidence of our customers and the commitment of our employees. Also for the next 20 years, we will fully focus on further growth. As a brand new business manager but with 17 years of experience within the ENMO-group, it will be my duty to create the necessary space to make this growth possible and to further reinforce our current position as Benelux knowledge centre Sound & Vibration. I will not only try to achieve this goal by attracting new customers, but also by making our organisational structure future-proof ».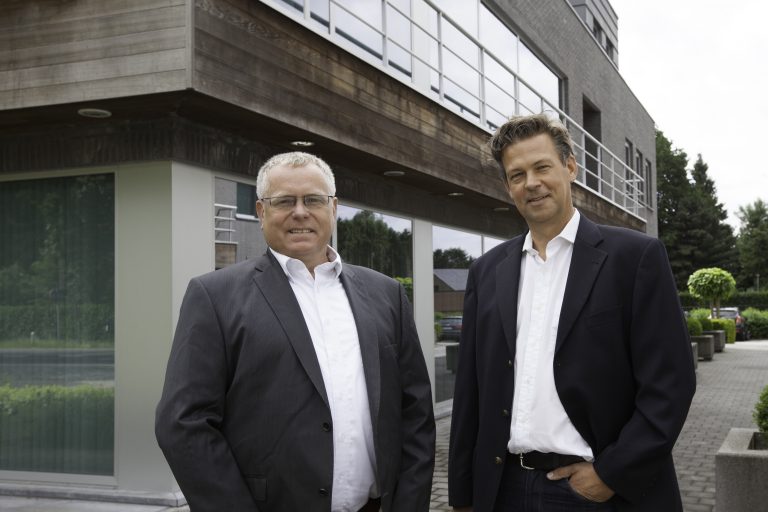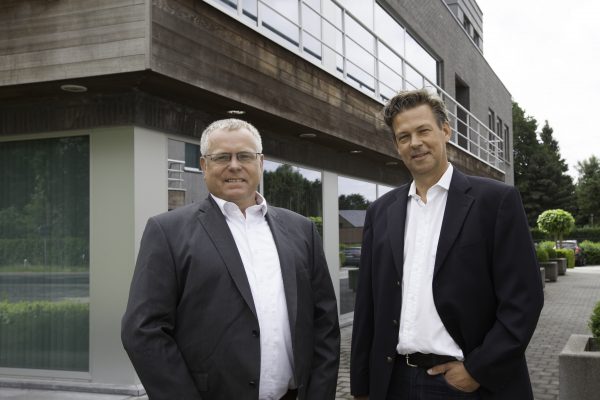 Bart Dockx (left), Dirk Bogaerts (right)