Overzicht

25 April 2019
TRAINING COURSE INVITATION
Underwater Acoustics Principles and Applications
Do you know that underwater noise is as important – in some cases even more important – than traffic and aircraft noise? In addition to the natural noise sources there are numerous noise sources caused by the activity of man – so called anthropogenic noises. Historical data suggest that the underwater noise level in average has increased by 3 dB/decade during the last 40 years. In this one-day concentrated training course you will learn about the fundamental principles of underwater noise including how to avoid some common pitfalls.
The ENMO Academy organizes this training course on Thursday, April 25th, 2019 from 9.00hrs – 16.00hrs (registration from 8.30hrs) at Hotel v.d. Valk Houten ( Hoofdveste 25, 3992 DH Houten), The Netherlands. 
Further information
During this English training course, you will listen to different typical underwater noises, understand their spectra and how to differentiate ship noise from sounds from sea mammals. Further, you will learn about some of the most important standards and regulations for measurement of underwater noise. You will also learn about calibration of hydrophones and many other practical aspects of underwater acoustics.
Finally, there will be modules going more in depth with specific underwater applications and last but not least an opportunity to ask questions, participate in discussions etc.
The price of this unique training course is € 425,=, which includes the training course folder, certificate, lunch, etc.
Trainer
Your trainer for this course will be Mr. Niels V. Bøgholm.
Mr. Bøgholm holds a degree in Electrical Engineering from Gothenburg Sweden, he worked for Brüel & Kjær Denmark for more than five decades until 2016, when he founded BOGHOLM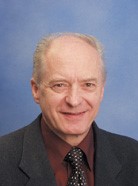 Consulting AB. For nearly 25 years he worked in R&D of internal test equipment mainly for test and calibration of transducers and Sound Level Meters, Fractional Octave Filters and module pre-test. After that he took over a position as Service Manager in the service center at the Brüel & Kjær headquarters focusing on calibration services and accreditation.
Then he moved to the Calibration Business Group as a Product Manager and Senior Specialist on Calibration Systems. From mid-2000 Mr. Bøgholm worked particularly in the area of customized underwater projects and Senior Application Specialist for acoustical transducers.
Mr. Bøgholm has presented numerous papers and customer seminars in the area of transducers for sound and vibration including their calibration plus underwater acoustics both for civil and defense applications.
Amongst these projects were underwater acoustic ranging solutions, underwater surveillance projects, measurement of ship emitted underwater noise, hydrophone calibration in acoustical tank and special solutions for hydrophone low frequency calibration.
Registration
As there are limited tickets available, we recommend to subscribe for this Underwater Acoustics training course as soon as possible.
Cancellation
In case of cancellation of registration up to 3 weeks before the course, a fee of 10% of the invoice amount will be charged, with a minimum of 75 Euro per participant. In case of cancellation less than 3 weeks prior to the start, the full entry fee per participant will be charged.